Everyone's ideal sports car is different. That's why our financial services are not off-the-peg.
Porsche Financial Services began over 30 years ago based on this simple, yet clear premise. As an integrated premium financial services provider every new product, every finance offer and every service therefore contains the DNA of the world's most successful sports car manufacturer.
What makes us so successful? We always concentrate on what's really important – you. With the benefit of our many years of experience we can arrange to you with insurance products alongside the core products of financing and leasing.
This makes our range of financial services an experience in itself, open to all our customers. With your Porsche – and beyond. And the dream of driving a Porsche shows no sign of stopping. We offer financial services in 16 different countries and over 100,000 customers around the world have already placed their trust in us – a number that grows year on year.
Contact Details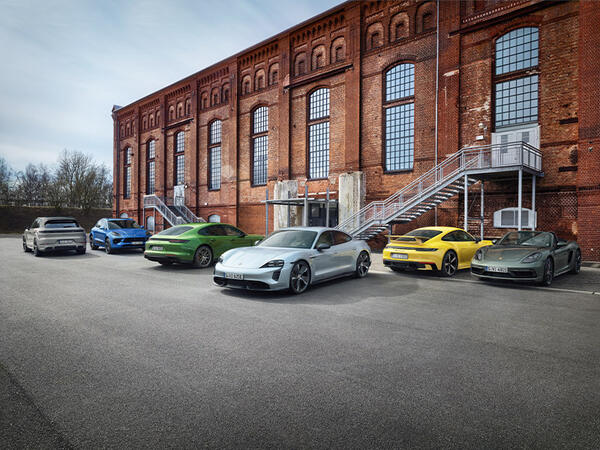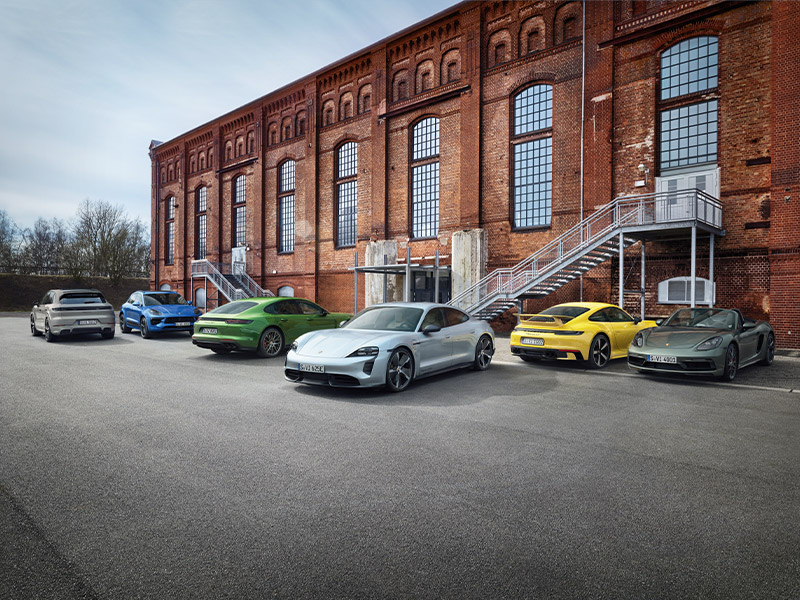 An excellent response. And we don't just mean Porsche vehicles.
Let us get in touch with you about the services that we can help you with.
Alternatively, if you would like to get in touch with us directly, click below to see our full contact details.
Contact us
Important information: Because we do not know your personal objectives, please consider whether these products are appropriate for your circumstances. Before acting on any of the information on this website, please seek independent tax advice. Full terms and conditions are available upon application. Available only to approved applicants of Porsche Financial Services ABN 20 097 071 460, Australian Credit Licence 389344 . Subject to credit assessment. Fees, charges, T&C's apply.
Porsche Motor Insurance is issued by various insurers. Porsche Tyre & Rim Insurance is issued by Eric Insurance Limited. Porsche Motor Insurance and Porsche Tyre & Rim Insurance is distributed by Porsche Financial Services Australia Pty Ltd (PFSA) (pfs.enquiry@porsche.com.au) (as an authorised representative (number 416612) of Alliance Insurance Broking Services Pty Ltd (AFSL 244127) (Alliance) (info@porscheinsurance.com.au)). Full details about insurance cover (including information about terms, conditions, limits and exclusions) are set out in the product disclosure statement (PDS) (available by calling 1300 711 911). Before making a decision about either Porsche Motor Insurance or Porsche Tyre & Rim Insurance, you should read the PDS to consider whether it is right for you. If you take out Porsche Motor Insurance, Alliance receives a commission of up to 13% of the base premium. Alliance will pay the relevant Porsche Centre a fee of up to $200.00 and may also pay a fee of up to $200.00 to PFSA. If you take out Porsche Tyre & Rim Insurance, Alliance receives a commission of up to 20% of the base premium. Alliance will pay the relevant Porsche Centre a fee of up to $20.00 and may also pay a fee of up to $16.97 to PFSA. Any advice given on this website is of a general nature only and is not based on any consideration of your objectives, financial situation or needs.
More about
Personal Finance Products
Business Finance Products
Porsche Insurance
Contact Details
The car was really good to drive and our sales person really understood our needs and provided us with exceptional service.
William, owner, Porsche Cayenne
It was my first experience having to book my car in for its first service and I was very impressed by the honesty and transparency of the service department staff member when he discussed the price for the work to be done and also his knowledge and experience gave me the confidence that I have made the right choice by purchasing my Porsche from Porsche Centre Brighton.
Gladys, owner, Porsche Boxster